Cosmetic Dentistry and Teeth Whitening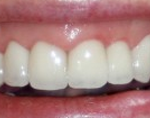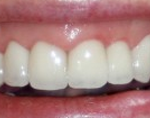 The art of a beautiful and individual smile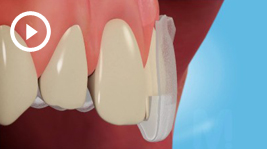 All our cosmetic dental procedures begin with an in-depth consultation about what concerns you regarding your smile. Everyone wants different things and a smile is something that will be with you every day, so even if you're not looking for a celebrity smile, we have the skills, experience and technology to give you the smile you deserve.
Cosmetic dentistry can help you with:
The size, shape and angle of your teeth
The colour of your teeth, crowns or fillings
Irregular gaps in between your teeth
Achieving the smile you always wanted
…then ask about this cosmetic procedure:
Brighter, whiter and healthier looking teeth
Teeth Whitening and bleaching – 
A non-invasive technique involving the application of bleaching gel where the gel gently breaks down the proteins that make teeth look yellow.
Orthodontics – 
Orthodontics
eliminates gaps or crowding by moving teeth to their correct positions. Transparent braces or application to the inside of the teeth helps minimise the impact on your appearance
Perfectly formed and coloured teeth
Veneers – 
Veneers are made from quartz composite or porcelain. Teeth are prepared and a veneer is cemented to the tooth surface to provide the desired shape and colour.
A complete smile with good alignment, colour and shape
American smile lift – 
A multistep technique designed to give an amazing smile.
Tooth whitening just got better!
We offer two variations of treatment:
In-clinic power whitening whiten your teeth the fastest way possible in our dedicated whitening suite, so you can lie back and relax while the whitening gel and light get to work
Home whitening a free home tooth whitening kit will be provided to all patients getting any type of braces
A lifetime whitening special is also available for established patients, which includes a custom-made whitening tray that you can take home to use any time you need a touch-up, plus 1 top-up of whitening gel every time you have a clean and check-up (limited to twice per year).