Meet the team
All our dentists adhere to the strict guidelines governing the profession under strict guidance from the General Dental Council (GDC) "Standards for Dental Professionals".
You know our name. You know our reputation. But you should know the people behind it, and the skills and experience they can offer you. We are diverse. We speak 10 languages. We are global. Our team is in demand around Great Britain, Europe, North and South America. We are multi-disciplinary. All of us are graduates in a range of varied but complementary fields. Every one of us has a Master's degree or higher. We have one thing in common. We are all passionate about what we do – providing high quality dental services and treatments and making people able to smile again.
Here is a selection of our Basingstoke dentists team to help you. WE ARE GLENHOLME. COME AND MEET US.
Clinicians
James Kleiber – Implant Dentist
GDC No. 81143
James is in charge of the dental implant and restorative dentistry referrals at Glenholme Dental Centre. In addition to being an award-winning dentist, he is also a key opinion leader for Nobel Biocare, teaches dentists how to place and restore implants at Implant Courses UK and The Esthetic Alliance Programs, and is frequently published in leading industry magazines. James has also taught at Guy\'s Hospital in London, is a member of the Association of Dental Implantology (ADI), and has extensive experience in the management of dental implants and aesthetic dentistry. He enjoys putting his artistic eye to his skills as a dentist to produce fantastic results and excels with patients of a nervous disposition.
Dr. Hossein Shojanoori – Prosthodontist
BDS (LONDON) 2006, MFDS (GLASGOW) 2009
GDC No. 106091
After graduating from Bart's & The Royal London Dental School, Hossein began work in general practice providing treatment to patients of all ages. Having decided he would like to further develop his knowledge and skill he went on to take on posts in the dental hospital in Cardiff and the community dental service.
He has since developed his skill and knowledge further, gaining his membership of the Royal College of Surgeons and Physicians of Glasgow, a PG Cert. in Fixed and Removable prosthodontics as well as PG Diploma in Dental Implantology. His main area of interest is the field of Prosthodontics, which addresses what may be lacking or completely missing. This can be fairly straightforward, such as one or two missing, worn teeth or more complex, with severe wear in all teeth or multiple or completely missing teeth which can obviously affect function and appearance which in turn can have an impact on an individual's well-being and confidence.
Hossein is currently continuing with his professional development by undertaking specialist training in Prosthodontics at the Eastman Dental Institute which along with his previous experience puts him in good stead to help patients have healthy functioning mouths pleasant smiles. Hossein's skills and experience will help tailor the most suitable treatments using various materials and treatments ranging from less complex direct fillings to implant supported restorations so that each patient can have the functioning, aesthetic teeth and smile they deserve.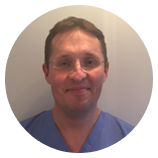 Dr. Paul Cattell – General Dentist
BDS Manc 1998
GDC No. 74547
Paul started life in dentistry as a dental technician working in London's prestigious, Harley Street. He then returned to pursue his education, graduating as a dentist from Manchester University in 1998.
With award-winning talent (Paul has won prizes in both conservative and restorative dentistry), he continued his education with regular courses and attended the Eastman Dental Institute to attain a certificate in Restorative Dentistry. Paul enjoys delivering good, quality work, which makes his patients happy. He has a special interest in restorative dentistry.
In his spare time, Paul enjoys spending time with his family and daughter, Isabella, along with socializing and exercising. He is also a clay pigeon shooter.
Dr. Azadeh Kiani – Specialist Periodontist
DDS, PhD, MClinDent, EFP, MPerio(RCSEd)
GDC No. 191539
Azadeh received her Doctor of Dental Surgery (DDS) in 2003 from Tehran, Iran. After moving to the UK, she started her PhD in Tissue Engineering and Biomaterials at world renowned University College London (UCL), in 2007. Her main research interest was focused on developing novel biomaterials used in bone regeneration. During her research and clinical practice, her special interest in Periodontology grew and led her to pursue a 3-year specialist training course focusing on Periodontology and Implant dentistry at Eastman Dental Institute, UCL, which is the only one in UK that is accredited by the European Federation of Periodontology (EFP). Following successful completion of her speciality program, she was awarded the degree of Master of Clinical Dentistry (MClinDent) in Periodontology as well as an EFP Certificate in Periodontology. She also obtained the Membership in Periodontics (MPerio) from the Royal College of Surgeons of Edinburgh.
Azadeh has gained extensive experience in the field of advanced gum disease treatment with expertise in non-surgical and surgical treatment of periodontal and peri-implant disease, including conventional and regenerative periodontal surgery. She is also involved in the re-constructive/cosmetic aspects of periodontal (plastic) surgery, improving the smile, applied to both teeth and implants.
Dr. Shahin Sheykhzadeh – Orthodontist
DMD Bucharest 1997
GDC No. 233633
Academic: Qualified as a dentist in Romania in 1997 and as a Specialist Orthodontist in 2000. Registered as a dentist and a Specialist Orthodontist with the General Dental Council, London.Member of European orthodontics society and British orthodontics society.
Previous positions held: Apart from working as part of our team, Shahin also works at a dental practice in Poole and Poundbury and has previously worked in Romania and Iran, and was for some years the Head of Orthodontics at a dental clinic in Tehran.We are delighted to have Dr Shahin Sheykhzadeh working with us as our new Specialist Orthodontist. Shahin is Persian and comes from northern Iran close to the Caspian Sea. He speaks several languages including English, Farsi, Romanian and some Turkish. With 17 years of experience in both the private and public sector, Shahin offers his patients high quality orthopaedic and orthodontic therapies, which include fixed and removable braces to treat crowded teeth, deal with functional problems, skeletal anomalies and Orthosurgical issues. Where appropriate, he is happy to include unobtrusive Invisalign and Lingual systems as treatment options. He is confident of being able to resolve orthodontic problems in people of all ages and where necessary, adopt new methods or complicated treatment plans. Currently living in Poole , he is an animal lover, enjoys interior design and cooking international cuisine and whilst in Iran, was involved in charities supporting poor, disadvantaged and abandoned children.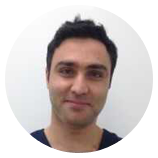 Dr. Seyed Masih Amin Alroyayamina – Specialist Endodontist
BDS (London) MClinDent MEndo RCS (Edinburgh)
GDC No. 177673
Masih obtained his Bachelor in Dental Surgery (BDS) in 2009 from King's College London. After one year of vocational training, he worked as a Senior Dental Officer in Oral and Maxillofacial Surgery department at John Radcliffe Hospital, Oxford. There, he managed a large number of medically compromised patients with oral cancer, facial trauma and craniofacial deformities. Masih spent 6 months in the oral surgery department, where he furthered his skills in complex tooth extractions and other minor oral surgery procedures. This was followed by 3 years of general dental practice in Australia and the U.K., where he grew an interest in endodontics.
In 2013, Masih entered the specialist training programme in Endodontics at the world-renowned Eastman Dental Hospital. Following successful completion of his speciality programme, Masih was awarded the degree of Master in Clinical Dentistry (MClinDent) in endodontology.
Subsequently, he received a Membership in Endodontics from the Royal College of Surgeons of Edinburgh, which is recognised as the highest qualification available within the speciality.
Masih welcomes referrals for all forms of endodontic treatment and diagnosis. He has a particular interest in the management of heavily broken-down teeth and complex restorative cases.
Lucy Ansselin – Dental Therapist
Diploma in Dental Hygiene and Therapy Lond 2007
GDC No. 109828
Lucy qualified from the GKT Dental Institute in London and has over 10 years of experience working in dentistry. As a member of the British Society Of Dental Hygiene & Therapy, she is committed to updating her knowledge and techniques, and is always pushing herself to excel. Her main interest is managing periodontal patients and promoting preventative dentistry.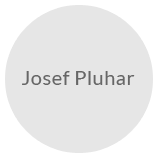 Josef Pluhar – Dental Lab Technician
Josef Pluhar is a highly talented master of the porcelain crown, he works alongside us at Glenhome Dental Centre as our exclusive, in-house lab technician. Josef's creative career started when he studied stone masonry in Czechoslovakia and then went on to gain an MA in art. Josef discovered his real passion when working with a team of Dentists in West Berlin in a high-tech dental lab using gold and porcelain to create beautiful replicas of teeth.
Patient Care Coordinators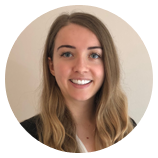 Ellie Harris – Practice Manager
Ellie has embraced the challenging dual role of Practice Manager and Treatment Coordinator at both Glenholme Dental Centre and Wordsworth House. She has thrown herself in wholeheartedly, culturing a new team at both sites to create a positive atmosphere. Ellie's ethos is to promote a calm and relaxing environment for both clinicians and patients alike and welcomes all to visit her at either practice as her door is always open. She has a demonstrated history working in the dental environment and is currently undertaking a Level 4 Diploma in Practice Management to expand her knowledge and assist with the efficient running of the practices. In her spare time she enjoys trying out new recipes, singing and spending time with friends and family
Mark Burrows – Relationship Manager
Mark brings over 25 years of experience in commercial account management to the team and looks after our referring practices. As a liaison between our specialist team and our referring dentists, Mark builds strong and trusting relationships, ensuring patients ultimately get the very best treatment through our partnership with their dentist. When not working, Mark enjoys spending time with his wife and 4 children and 2 grandchildren.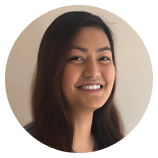 Anisha Mall – Lead Dental Nurse
GDC No. 259443
Anisha has been dental nursing since 2013 achieving her National Diploma in 2015. Anisha is always keen to expand her knowledge and has gained qualifications in impression taking and oral health education. She thoroughly enjoys assisting for the specialist treatments at Glenholme Dental Centre and ensures all clinical aspects of the practice are organised. In her spare time, Anisha enjoys travelling and socialising with her friends and family.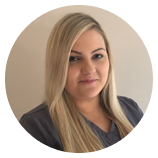 Sophie Cush – Dental Nurse
GDC No. 279891
Sophie joined Glenholme Dental Centre after having a break from dentistry due to having her third child. Sophie has many years of nursing experience, and she achieved her dental nursing qualification in 2017. Since being with us she has enjoyed working with our team of specialists and loves the peaceful atmosphere of our private practice. In her own time Sophie is a mum of 3 girls who keep her very busy! She enjoys art, festivals and family holidays.
Lauren Evans
Lauren joined Glenholme Dental Centre in the new year after working in various different NHS organisations as a Health Care Assistant, including Emergency Theatre's and in a General Practice. She is enjoying her transition into the Dental Industry and loves being able to see a smile on someone's face when they have finished their treatment. She is very keen to pursue a career in the Dental Industry and aims to get a qualification in Dental Nursing in the future.
Mirela Zanfir
Mirela is our newest member of the team, joining Glenholme in February 2020. Mirela has been in the dental nursing industry for 8 years. Mirela is enjoying her journey here with us so far and prides herself in offering an exceptional level of care to our patients and loves seeing the final product after treatments have been finished.
Keara McStravick
Keara started with us at our Wordsworth House Practice in April 2018 as our front desk receptionist. After returning from her maternity leave, Keara became our treatment coordinator and is now covering as Practice Manager for both Glenholme Dental Centre and Wordsworth House. Keara thoroughly enjoys her hands-on role with the team and patients.