Meet the team
All our dentists adhere to the strict guidelines governing the profession under strict guidance from the General Dental Council (GDC) "Standards for Dental Professionals".
You know our name. You know our reputation. But you should know the people behind it, and the skills and experience they can offer you. We are diverse. We speak 10 languages. We are global. Our team is in demand around Great Britain, Europe, North and South America. We are multi-disciplinary. All of us are graduates in a range of varied but complementary fields. Every one of us has a Master's degree or higher. We have one thing in common. We are all passionate about what we do – providing high quality dental services and treatments and making people able to smile again.
Here is a selection of our Basingstoke dentists team to help you. WE ARE GLENHOLME. COME AND MEET US.
Clinicians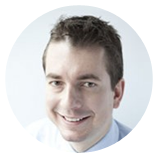 Dr. James Kleiber – Medical Director & Expert in Dental Implants
MFDS RCS Eng 2004, BDS Lond 2002
GDC No. 81143
James is in charge of the dental implant and restorative dentistry referrals at Glenholme Dental Centre. In addition to being an award winning dentist, he is also a key opinion leader for Nobel Biocare, teaches dentists how to place and restore implants at Implant Courses UK and The Esthetic Alliance Programs, and is frequently published in leading industry magazines. James has also taught at Guy's Hospital in London, is a member of the Association of Dental Implantology (ADI), and has extensive experience in the management of dental implants and aesthetic dentistry. He enjoys putting his artistic eye to his skills as a dentist to produce fantastic results and excels with patients of a nervous disposition.
Dr. Pegah Heidarzadeh Pasha – Specialist Periodontist
Tandläkare Göthenburg 2001
GDC No. 81722
Pegah qualified with distinction from the University of Gothenburg, Sweden in 2001. After spending two years working in Sweden she embarked on a journey of exploring and working as a dentist in different European countries. Pegah has been practicing dentistry in UK since 2003. She attended numerous courses both in US & UK in the field of restorative/cosmetic dentistry and periodontology before gaining her certificate in Restorative Dental Practice from the prestigious Eastman Dental Hospital in 2009. In 2010 she enrolled in a three-year full time specialist training, MClindent in Periodontology, in Guy's hospital, London. As a part of her specialist training she has been involved in the training of undergraduate dental students and has otherwise a keen interest in health psychology. She did her MSc, as a part of her specialist training, in Health Psychology and Health beliefs. Pegah enjoys working with other colleagues, specialist or in general practice, as a part of a periodontal support services to help deliver excellent care for patients.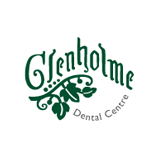 Dr. Somayeh Modarres-Simmons – Specialist Endodontist
BDS Lond 2004
GDC No. 83687
Somayeh is passionate about her work and enjoys the precision involved in these sorts of procedures that makes them technically challenging. She continues to enjoy treating patients in a kind and reassuring manner. Somayeh has experience working throughout London, Oxfordshire and the South – east. She is a General Dental Council – registered Specialist in Endodontics. Somayeh lives with her husband and daughter in Farnham, Surrey and is a keen runner and cyclist.
Dr. Shahin Sheykhzadeh – Orthodontist
DMD Bucharest 1997
GDC No. 233633
Academic: Qualified as a dentist in Romania in 1997 and as a Specialist Orthodontist in 2000. Registered as a dentist and a Specialist Orthodontist with the General Dental Council, London.Member of European orthodontics society and British orthodontics society.
Previous positions held: Apart from working as part of our team, Shahin also works at a dental practice in Poole and Poundbury and has previously worked in Romania and Iran, and was for some years the Head of Orthodontics at a dental clinic in Tehran.We are delighted to have Dr Shahin Sheykhzadeh working with us as our new Specialist Orthodontist. Shahin is Persian and comes from northern Iran close to the Caspian Sea. He speaks several languages including English, Farsi, Romanian and some Turkish. With 17 years of experience in both the private and public sector, Shahin offers his patients high quality orthopaedic and orthodontic therapies, which include fixed and removable braces to treat crowded teeth, deal with functional problems, skeletal anomalies and Orthosurgical issues. Where appropriate, he is happy to include unobtrusive Invisalign and Lingual systems as treatment options. He is confident of being able to resolve orthodontic problems in people of all ages and where necessary, adopt new methods or complicated treatment plans. Currently living in Poole , he is an animal lover, enjoys interior design and cooking international cuisine and whilst in Iran, was involved in charities supporting poor, disadvantaged and abandoned children.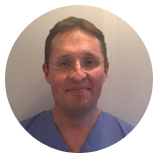 Dr. Paul Cattell – General Dentist
BDS Manc 1998
GDC No. 74547
Paul started life in dentistry as a dental technician working in London's prestigious, Harley Street. He then returned to pursue his education, graduating as a dentist from Manchester University in 1998.
With award-winning talent (Paul has won prizes in both conservative and restorative dentistry), he continued his education with regular courses and attended the Eastman Dental Institute to attain a certificate in Restorative Dentistry. Paul enjoys delivering good, quality work, which makes his patients happy. He has a special interest in restorative dentistry.
In his spare time, Paul enjoys spending time with his family and daughter, Isabella, along with socializing and exercising. He is also a clay pigeon shooter.
Lucy Ansselin – Dental Therapist
Diploma in Dental Hygiene and Therapy Lond 2007
GDC No. 109828
Lucy qualified from the GKT Dental Institute in London and has over 10 years of experience working in dentistry. As a member of the British Society Of Dental Hygiene & Therapy, she is committed to updating her knowledge and techniques, and is always pushing herself to excel. Her main interest is managing periodontal patients and promoting preventative dentistry.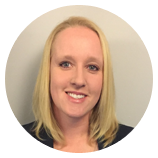 Kelly Couldridge – Dental Hygienist and Therapist
Diploma in Dental Hygiene and Therapy RCS Eng 2016
Qual- National Certificate NEBDN 2009
GDC No. 190483
Kelly qualified from Kings College Hospital London as a Dental Hygienist and Therapist and is a highly motivated individual with 9 years dental experience who enjoys all aspects of dentistry.
Kelly is passionate about educating and motivating patients on oral health aspects and prides herself on reassuring and helping to resolve patient anxieties by putting patients at ease.
Kelly also enjoys travelling, cycling, keeping up to date with ongoing training and updates and is a member of the British Society of Dental Hygiene and Therapy.
Patient Care Coordinators
Sylvie Kaszowski – Practice Manager
Diploma in Applied Health Sciences & Dental Practice Management Toronto 2005.
Sylvie Kaszowski began working in the Dental industry in 2008. Originally from Toronto Canada, she fell in love with the Dental Office Coordination Role initially by observing the front staff while waiting for her own dental appointment. She obtained her Dental Coordination Diploma in Toronto Canada and began working in a very prestigious Toronto Dental Clinic as a Dental Office Coordinator. Having excelled in the role quite quickly, she was offered a Practice Management position at another Practice. With a 17-year Customer Service experience, in the Dental, and Spa Industry, Sylvie believes the combination of her passion for the Management role, constant hunger for dentistry knowledge, compassion for Patients, and bubbly personality, allows her to smoothly manage, and operate both Referral Centres. In her spare time, Sylvie is launching her marketing agency. Sylvie and her husband Pawel contribute their spare time to the Save the Children Foundation. She loves travelling with her husband and her Birman cat Veya. Sylvie also enjoys painting, interior decorating, and furniture restoration.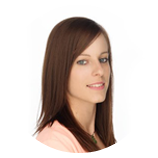 Dominika Dixey – Dental Nurse Manager
Dominika started her journey in dentistry in December 2014 as a trainee dental nurse, and is currently enrolled for the National Diploma in Dental Nursing. She has built her knowledge, and experience by working alongside specialists, and general dentists. On September 2016 Dominika was promoted to a Dental Nurse Manager position, due to her great approach with patients, and passion for dental treatments. Her favourite treatment is dental implants. Dominika is also fluent in Hungarian. Outside of work, she enjoys travelling, hiking, and being outdoors. They say if you love what you do you'll never work a day in your life, she feels that being a dental nurse manager is exactly like that.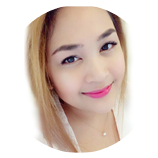 Criselda David – Trainee Dental Nurse
Criselda has been a Dental Nurse since 2013. She has worked in Dental Practises in the Salisbury and Newbury are, she worked with Specialists such as Maxillofacial Oral Surgeons and Periodontists. In the future, she would like to be a Specialist Nurse. She was born in the Philippines, enjoys food, travelling, and singing.
Shannon Taylor – Receptionist
Shannon is the newest member of the team. She is an experienced receptionist with a hospitality background, and is just starting her journey in the dental industry. Shannon is passionate about her work and always wants to strive to succeed. She enjoys socializing with family and friends and is keen to travel.