Our Services
All Services
Find out about
all of the treatments we offer at
Glenholme Dental Practice.
Teeth In A Day
If you are missing anything from a single tooth to multiple missing teeth we can provide you with a solution to give you back your teeth, confidence, and smile on the SAME DAY in just one visit.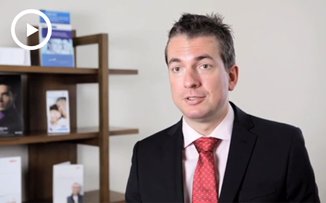 Why Glenholme
"Well, 11 weeks ago I would never have thought that I would be able to eat such a wide variety of food with my new teeth as I am now able to."
"It was worth every penny."
At Glenholme Dental Centre in Basingstoke, we provide a full-spectrum dental service ranging from general dentistry to specialised procedures, such as
, Same Day Teeth and "Teeth-In-A-Day", root canal and gum disease treatments, invisible and rapid braces, veneers and much more. Many of our satisfied patients can attest, our service is as individual as you are. As part of our service, we offer a comprehensive range of treatment options to meet all of your personal dental needs, and cater for patients from all walks of life. We understand that you have work and life commitments and we are open for early morning, late evening and weekend emergency appointments, and endeavour to maximise our work in one patient visit.
When patients visit Glenholme Dental Centre they can enjoy a range of the most up-to-date technology in dentistry. We invest in new equipment and the latest methods, to bring the best care and results for our patients. Find out more about our Latest Technologies.
We also have a practice based in Romsey, Wordsworth House Dental Centre, which provides treatments ranging from general dentistry to specialised procedures, such as dental implants, Same Day Teeth and "Teeth-In-A-Day". To visit our Romsey practice, click here
However, if you are interested in Dental Implants why not take a look at our dedicated Dental Implant site, Dental Implants Hampshire by clicking here. Here, you will be able to find out about the dental implant procedures we offer and more information about the practices and dentists carrying out the procedures.
"Rob Walker"
"Having been fortunate enough as a child to be enrolled with a dentist who made the inevitable intellectually interesting and satisfied my curiosity, dentistry as held no terrors – quite the contrary. Since then, I have experienced a variety of expertise.
Yesterday's treatment was – in my view – very successful; considering two back extractions, it was only mild uncomfortable, rapid and efficient. (It was obvious, as you said, you had done it before!)
Fitting the screws was, again, only mildly uncomfortable but quick and, while still aching and slightly swollen, there has been little bleeding and no pain. Seeing a television comedy, trying not to laugh required an effort of will. I used cold packs all evening, not for pain, but to diminish any potential bruising and swelling and this seems to have been successful."