When was the last time you smiled properly? Is your grin less than glowing? Missing teeth can cause many people to become self-conscious of their smile.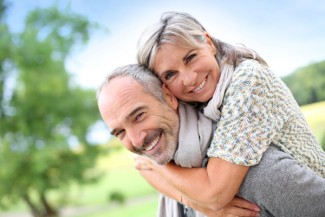 Of course, not being able to flash a smile is the tip of the iceberg when it comes to problems associated with missing teeth.Problems include not being able to eat properly, speak clearly or can even cause a sunken look to your face.These problems affect your everyday life. Maybe it is time to change things. In Basingstoke, dental implants could be a choice that will change your life forever.
Dental implants
Glenhome Dental provides several options for excellent quality dental implants in Basingstoke, including the pioneering All-on-4 technique, which uses four dental implants in the upper and lower jaw to secure permanent, natural looking, replacement teeth.We are able to create a strong, artificial root using tiny metal screws, and then attach replacement teeth to these new roots, creating teeth that are barely distinguishable from natural healthy teeth.
You'll need a dentist you can trust…
Here at Glenholme Dental, we make sure that we provide a bespoke service, tailored to the needs of every individual patient.You are a person, not just a tooth. We will keep you fully informed at every step of the way
Our hand-picked staff are of the highest calibre, dedicated to providing excellent dental care to every one of our patients.We always aim not just to meet expectations, but to exceed them.
Our clinic is a haven of comfort and relaxation.There is plenty of space to get comfortable whilst you wait for treatment or in between treatments – we even have a massage chair in the waiting room for patient use!Located on a quiet street, just five minutes from the centre of Basingstoke, easily accessible by public transport.
Award winning dentistry
We are very proud winners of several awards in the past five years. The Private Dentistry award for Best New Practice, the Dentistry award (for two of our dentists), Practice Manager of the Year (South), Customer Service Award, and several Smile Awards (a patient-nominated award).
If you would like further information on dental implants in Basingstoke, contact Glenholme Dental
today.