Teeth In A Day is an innovative treatment that gives you the ability to enjoy your new smile immediately after you dental implants have been inserted. Unlike regular dental implants, which require some healing time in order to be incorporated into the jawbone, Teeth In A Day implants provide you with a fully-functioning set of teeth in just one visit to the dentist.
At Glenholme Dental, we understand that sometimes dentures can be uncomfortable, since they tend to move around as you eat and speak. This can get worse over time because the jaws gradually shrink when there are no teeth present. Eventually there may be little bone for the dentures to stabilise, causing them to slip and become loose. Dental implants in Basingstoke can put an end to this.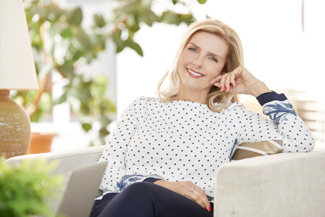 How does this technique work?
Teeth In A day replaces your dentures with implant-supported bridges or dentures, supported by a minimum of four dental implants. This solution is the closest you can get to a full set of natural teeth and is achieved with the help of advanced technology and microsurgery techniques.
During your first appointment, we will carry out a thorough examination of your teeth followed by a CT scan. We will then create your treatment plan and take impressions and records of your teeth in advance of your implant surgery.
On the day of the procedure, you will have the dental implants placed under local anaesthetic. Nervous patients can choose other sedation options for added comfort (i.e. oral sedation, IV sedation).
After a few hours, your fixed, replacement teeth will be attached to the dental implants and you can return home to enjoy your new natural-looking smile.
Benefits of Teeth In A Day
Teeth In A Day have all the advantages of regular dental implants at a fraction of the cost. Unlike dentures, Teeth In A Day are permanently fixed into the jawbone with dental implants and do not become loose over time. There is no need to use dental adhesive nor remove them at night. You will regain your ability to chew and bite and you can enjoy your favourite foods again. Plus, Teeth In A Day has a shorter recovery time compared to regular dental implants in Basingstoke.