You may know someone with dentures that fit perfectly and who won't have to worry about their teeth again, but many people struggle with their dentures. Some of the common problems associated with wearing dentures include difficulties with speaking and eating, loose dentures and lack of proper retention. If you are contending with the challenge of having lost most of your teeth and do not want to wear traditional dentures, we may have the ideal treatment for you: All-on-4 dental implants in Basingstoke.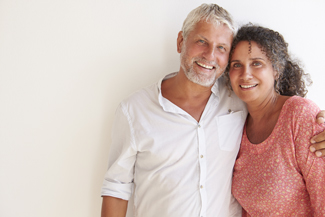 Unlike conventional implants, which require replacement for each missing tooth root, the All-on-4 treatment calls for just four dental implants per arch. Our experienced dentists at Glenholme Dental will examine your teeth thoroughly and help you determine if you are a good candidate for All-on-4 dental implants in Basingstoke. Here are a few things you need to know about them.
What to expect
Once we determine that you are eligible for All-on-4 dental implants, we will use advanced diagnostic tools to evaluate the health and density of your jawbone in order to facilitate precision treatment planning. We will then create a personalised treatment plan.
All-on-4 dental implants are surgically placed into the jawbone with a fast procedure that is not painful at all. Local anaesthesia is provided, though nervous patients can opt for other sedation options (i.e. oral sedation, IV sedation) for total comfort and relaxation during the surgery. Unlike regular dental implants, All-on-4 dental implants in Basingstoke are placed at an angle, allowing patients with less healthy bone to enjoy strong, lasting results.
Once the oral surgery is completed, your temporary teeth will immediately be attached to the dental implants. That means when you leave our dental practice you will have a restored and functional smile, with minimal discomfort. After a few months, and once the bone tissue has fused with the dental implants, we will create your final set of replacement teeth. In doing so, we will take into consideration any comfort or aesthetic issues that you may have experienced with the temporary dentures. Some patients are so pleased with their first set of replacement teeth that they choose to skip this second step.