A smile is the first thing we notice when meeting a new person. It can make or break a first impression and influence our relationships both personal and professional. Dental implants in Basingstoke, can be beneficial not just for cosmetic reasons, but for our social well being too. Our teeth and smiles are the second most attractive feature in both men and woman. Personality is the only thing that beats this, proving our smile is the most aesthetically pleasing feature of our entire bodies.
No longer do you have to accept missing, chipped or broken teeth. Dental implants in Basingstoke provide a safe and reliable alternative to a smile that has lost its confidence and gleam.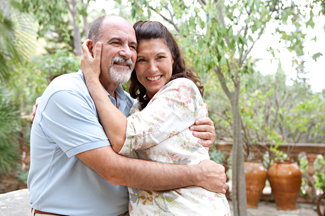 A huge 74% of adults have had to have one or more teeth removed in their lifetimes. This provides the information needed to understand why dental implants are becoming ever more popular, as well as affordable.
Increasingly, studies have found our oral health is becoming a major indication of other health problems including diabetes, heart disease, strokes and even premature births. The Glenholme Dental team will provide all the dental services you need to spot these potential health problems and hopefully ensure some preventative dentistry to keep your oral health in top condition.
The consultation process
The procedures for dental implants In Basingstoke have become more advanced, using the most up to date technologies, to give your everything you desire from your smile, whilst enhancing your oral health.
The process starts with a consultation. You can make an appointment with your dental team at Glenholme Dental to discuss your options and start the ball rolling on your new dental implants in Basingstoke and a new happier life. At this meeting your dentist will discuss what you would like to achieve from your dental implants and work on a course of treatment perfect for you.
Your dentist will then examine your teeth and jaw to evaluate your bone quality and density. This will include a series of X-rays or CT scans, to determine the best positioning of your implants. Depending on the outcome of this consultation, you will be told how long your treatment will take from start to finish.