Are you tired of wearing loose dentures? You needn't worry anymore. With Same Day Teeth, you can arrive at your dentist in the morning and leave with a full set of functional teeth a few hours later. Essentially, Same Day Teeth are fixed on specialised dental implants provided by your dentist in a single visit.
Same Day Teeth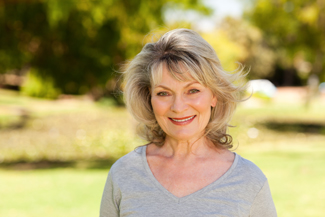 If it is determined that you are a suitable candidate, our experienced dentists at Glenholme Dental, can help you replace your teeth in only one appointment. Replacement teeth ranging from a single tooth crown to a full arch of teeth can be provided as soon as your Basingstoke dental implants are fixed in place. This procedure is possible even if you have your natural teeth removed shortly before the implant operation.
After a preliminary appointment and examination of your mouth and teeth, our dentists will use the latest 3D technology to plan your dental implants and your replacement teeth. 3D technology enables our team to construct your high-quality dental implants in our in-house dental laboratory and place them on the same day. You can how have your self-confidence and beautiful smile restored in only a few hours.
Am I a suitable candidate?
Same-day dental implants can have a significant impact on the quality of life of denture wearers. If your denture is loose, slips around your mouth and causes problems with your speech, you could be a good candidate for this treatment. Patients who want to have their missing teeth replaced with dental implants in a day must not be suffering from gum disease or other oral health problems and need to have enough bone to support the dental implants. However, if you have suffered significant bone loss, our dentists will recommend bone grafting. Finally, same-day implant candidates should be in good overall health and commit to good oral hygiene before and following implant surgery in order to avoid future complications.
Same Day Teeth for a beautiful smile
Same-day dental implants in Basingstoke are a great alternative to traditional dentures. They provide the strength and resilience of traditional dental implants with the convenience of immediate placement. If you are considering this treatment, contact us today to schedule an appointment.